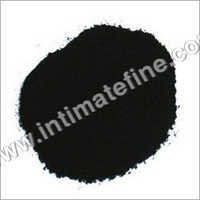 Unwashed Activated Carbon
Product Description
Owing to our ethical business practices and transparent policies, we have been able to become one of the reputed manufacturers and suppliers of Unwashed Activated Carbon For Beverage Industry. The product is used to make water usable and drinkable by removing impurity from it. At our highly sophisticated processing unit, we utilize best quality compounds to process the products. The quality inspectors precisely check every processing steps, to offer a flawless range of Unwashed Activated Carbon For Beverage Industry to the clients.
Attributes:
Free from adulteration
High absorption capacity
100% pure
Unwashed Activated Carbon discovers wide application in fluid stage application and essentially utilized for expelling undesired shading, smell and different debasements. Our Carbon has to a great degree extended and powerful dissemination qualities and an elevated level of smaller scale porosity. In addition, our activated carbon powder is a successful De-Colouriser, De-odouriser and holds amazing purging attributes. Actuated Carbon is a permeable material that evacuates natural mixes, contaminations, pollutants and different debasements from fluids, gasses, metals, chemicals and so forth. Our carbon is typically employed to adsorb common natural mixes, taste and scent mixes, and engineered natural chemicals in drinking water processing.

Key Features:
Chemical and physical substance accumulation
Adsorbent because of high porosity and accessibility of bigger surface range
Has viable and high dispersion properties
Expels natural mixes, contaminants, toxins, and so forth.
Technical Details:
| | | | | | | | | |
| --- | --- | --- | --- | --- | --- | --- | --- | --- |
| Properties | UN - 1S0 | UN - 200 | UN – 250 | UN - 300 | UN - 3S0 | UN - 400 | UN - 450 | UN - 500 |
| Appearance | Fine Black Powder | Fine Black Powder | Fine Black Powder | Fine Black Powder | Fine Black Powder | Fine Black Powder | Fine Black Powder | Fine Black Powder |
| Methylene Blue Value mg/gm. (min.) | 150 mg/gm. | 200 mg/gm. | 250 mg/gm. | 300 mg/gm. | 350 mg/gm. | 400 mg/gm. | 450 mg/gm. | 500 rnq/qrn. |
| Iron Contents | 800 - 900 ppm | 800 - 900 ppm | 700 - 800 ppm | 700 - 800 ppm | 600 - 700 ppm | 500 - 600 ppm | 500 - 600 ppm | 500 ppm |
| PH | 4 - 9 | 4 - 9 | 4 - 9 | 4 - 9 | 4 - 9 | 4 - 9 | 4 - 9 | 4 - 9 |
| L.O.D. | 5 - 7% | 5 - 7% | 5 - 7% | 5 - 7% | 5 - 7% | 5 - 7% | 5 - 7% | 5 - 7% |
| Ash Contents | 12 - 15% w/w | 12 - 15% w/w | 12% w/w | 10 - 12% w/w | 10 - 12% w/w | 10 - 12% w/w | 10 - 12% w/w | 10% w/w |
| Acid Soluble Matter | 7.0% w/w | 7.0% w/w | 5.5% w/w | 5.0% w/w | 5.0% w/w | 5.0% w/w | 5.0% w/w | 5.0% w/w |
| Water Soluble Matter | 5.0% w/w | 5.0% w/w | 4.0% w/w | 4.0% w/w | 4.0% w/w | 4.0% w/w | 4.0% w/w | 4.0% w/w |
Trade Information
25 M.Ton Per Month

1 Days
Contact Us
B-10, Vihal Dham Society, Tp-13, Behind Induchacha House, Near Chhani Jakat Naka, Vadodara, Gujarat, 390002, India
Phone :+918068093157